HOW TO ILUMINATE A LIVINGROOM
A uniform illumination or a zone defined on? This is the first question you should find and answer for at the time of thinking how to use lights in your living room.
It all depends on the function you want to give each division of your living room. The first thing you should take into account is that a living room is much more than just a sofa and a TV. Usually it is the most used space and you can do pretty much everything in there: read a book, work on your laptop, eat a meal … so, even the rooms lighting will be key to give each corner it functionality.
As you will have the chance to see on this post, light does not have secrets, we simply need to have a clear sight of some concepts and adapt the illumination of the room to our necessities.
Following, we will solve all your doubts and we will help you to get the right illumination on your living room.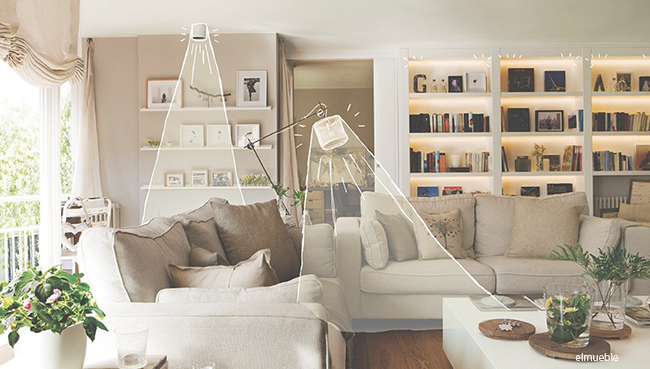 Think about the use each division of your living room will have …
And you will get everything right at the time of illuminating it. Next, we will describe each part of a living room along with its corresponding lighting, not forgetting that the best option is that lamps should mainly be adjustable, so you can be able to reduce or intensify the light, depending on the necessity and on the natural light the room has during the day.
-      If you use the room mainly to watch television, you should choose an indirect and light lighting, because if there is too much light in the room you will not be able to see the image on the TV correctly. This is the main use we give to a living room, so, a good lighting is essential.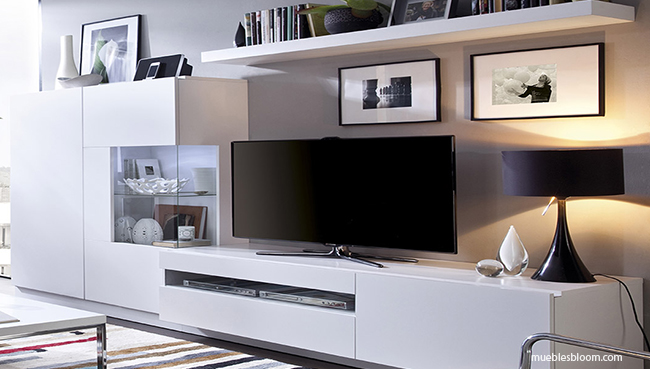 -      To read on the couch we should use a desk lamp; put a lamp on the side table next to the couch or a floor lamp and besides illuminating the room it will also decorate the space. We recommend that you use led lights or low consume bulbs 40-50w. Choose a warm light since it is more comfortable than a cold light and since the last one reflects more.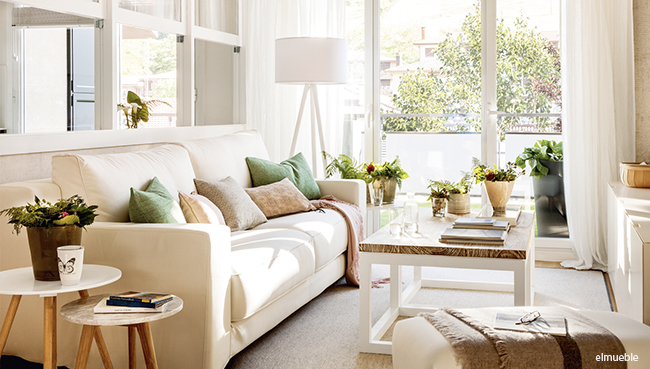 -      In a living room there as to be a dinning area, where we should use a ceiling lamp in order to get a well distributed lighting on the dining table, and for all the surface to be illuminated evenly.
-      If the dining table is wide, we might have to place another lamp to get an even lighting.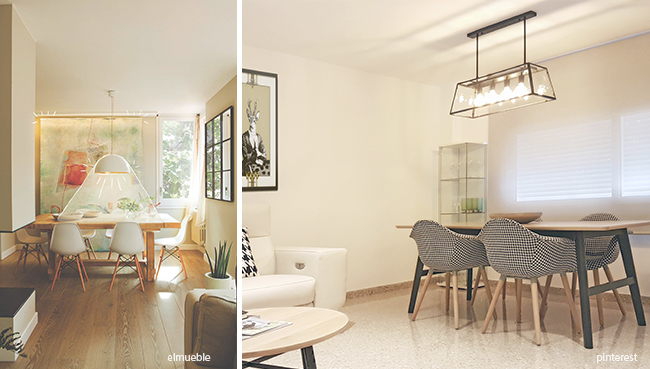 -      If you wish to light up small corners, such as shelves of bookcases, you should highlight the books or the small objects we have. It tends to be one of the corners we forget most to include when it comes to choose the lighting of a living room, but for example by using led lights on each shelve or a small intense central point of light on the bookcase we will see how it gain life.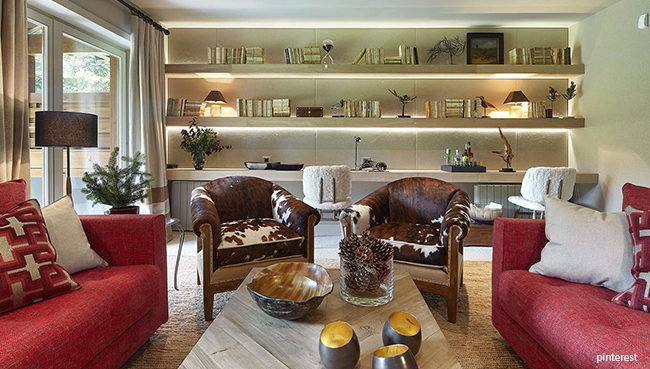 Choose your lamps wisely
I tis very important to place different lamps on a living room, but choosing the right kind of lamp considering its luminosity and not only it design is more important. The light it will project will be influenced by the lampshade color or its shape.
The design is also very important, so you can create a good environment in the living room.
Mix styles, from modern to more classic lamps. Create a different design for each space, something that you will be able to achieve if you do not use repeated lamps and by choosing different lighting elements.
- The natural design is very much in fashion, so, add on if its lamps that will contrast with all the rest because it is made of natural fibers such as rattan. Do not be afraid to mix different designs, it will give more character to your living room and it will distinguish each space and its utility.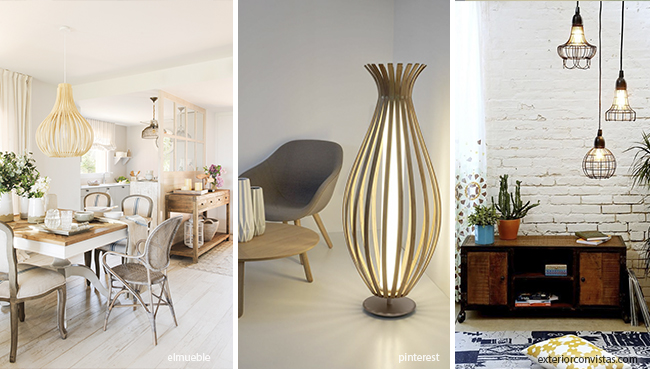 Natural Light
Do not forget the sun light, since i tis another form to light up your living room. In fact, it is one of the most important lighting elements when we define the lighting of a room. That is why having large windows on the living room will help achieve a more natural illumination.
During the day, the room fills with light, so use a pair of light curtains that maintain the intimacy of the space, but that lets the light pass through. Besides, depending on the fabric chosen, it will help to regulate the rooms temperature: choose a more robust fabric to protect from the cold in the winter and a lighter one to let the sun shine in the summer and light up the room.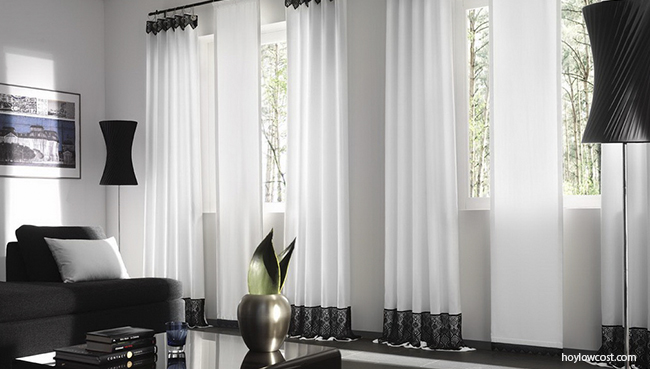 As you can see, a good lighting in your living room as in all your house is something indispensable for a healthy life, since it affects your state of mind and the perception of the surrounding space.
A well-lighted house makes our furniture and accessories to stand out and sparkle, but also makes us feel more at ease and able to understand perfectly what surrounds us and to make the best out of the sunny days. Weak lighting on the long run influences our state of mind and soul along with our energy, take in mind!